Joseph Henry Knives review
Joseph Henry Knives review: – So as a somewhat enthusiastic but simple home cook, top quality (read: potentially expensive) equipment is something you often don't have the luxury of being able to afford often! Like a lot of things however, spending money in the right place can really help not only save money long term (by not having to buy twice), but can also help your cooking!
After good pans, knives are and have been a consideration of mine and not really knowing any different, Global are my 'go-to's' for something that's sharp & a known quantity. You know what you'll get but they often fail to have a personality or any variation. A bit like the Ford Mondeo of the knife world I think – maybe I'm being unfair – I'm not a chef.
I've spent time over the years building up all my kitchen kit and am now back to focussing on changing my knife set and was really crying out for knives with personality, precision & just felt a bit 'luxury'.
£300 quid will get you a good set of all-round kitchen knives from Global and they will be absolutely fine (and have been for me whenever I've used them in pub kitchens or at home). I find them quite cold, and although comfortable & well balanced, even the convex edge makes it easy (for me), to keep really sharp with even just a crappy £20 knife steel and my clumsy technique – I just find them a bit 'meh' especially as my skills have improved over time.
I have a thing about their branding though too – claiming they are handmade. I'm not sure about that, I think they are actually stamped out of sheet steel so it was this year I was in touch with an artisan designer & Wood craftsman from Joseph Henry Limited (josehhenrylimited.com) who kindly allowed me to try out a range of their knives to see what I thought. Joseph Henry add their extra 'special sauce' with their knives, whether they are imported & co-designed (http://shibazi.com/) or made with exquisite handles and a range of designs, I got myself a load of knives for the weekend and spent some time in the kitchen!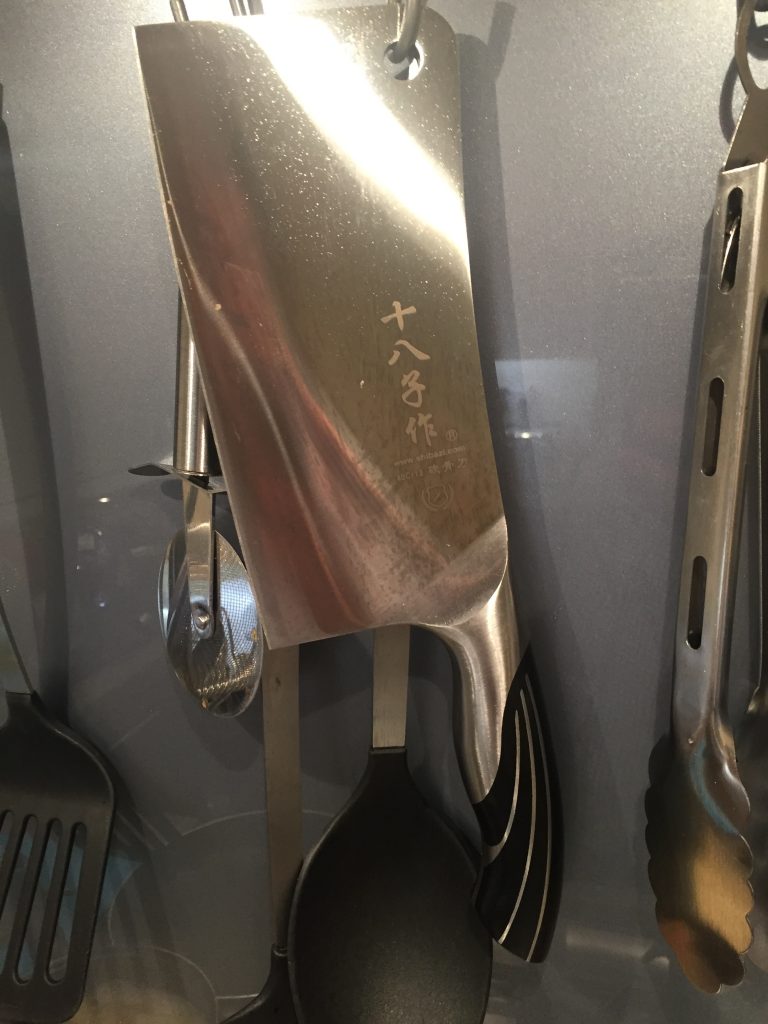 I was lucky enough to try a nice set of Cleavers, an 8 Inch 67 layer Damascus stainless steel "Santoku" or "Gyuto", a pairing knife & some others you can check out here and first impressions are they are very well put together, and feel absolutely superb in the hand. Using a cleaver was something I've only dabbled in before, but have quickly found the precision you can obtain with one that's balanced is just brilliant – it made veg prep for our 'Ginner' Party on Sunday with Roasted Lamb and tomatoes (recipe here also from Joseph Henry and chef Monya Kilian Palmer) just so easy and I have to say, if you don't consider spending a bit of money on a knife, if you can, do because once you have you'll just never go back.
I cannot emphasise how important it is to use a sharp knife. Buying cheap supermarket knife sets simply will not do, and don't ever ever compare to anything of this standard.
You can't do a knife review without mentioning Damascus steel, and the Joseph Henry blog has a great article about how their knives are made here but I got to say, just go and get one and see for yourself. They are absolutely brilliant. The Globals? – sorry guys, they are going on eBay.
The 8 inch standard knife will be my day to day, it blitzes through anything and with a lovely balance and feel, chopping anything from veg to the odd bit of pairing or working with meats & fishes, I don't think I'd use another knife now.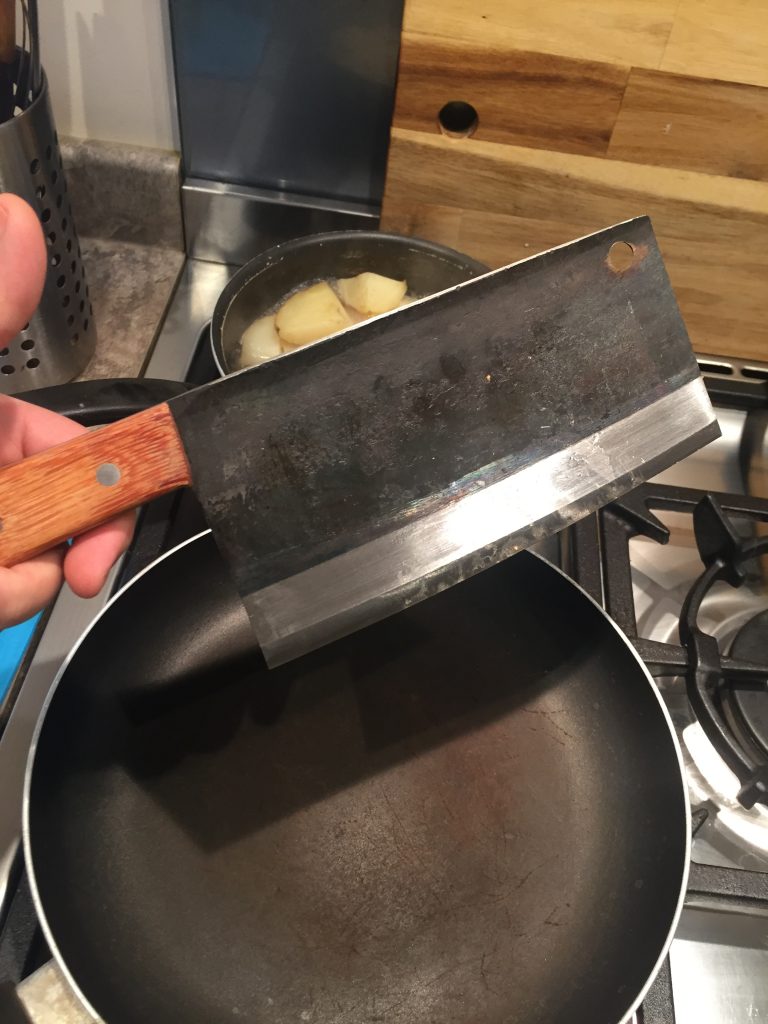 I also tried out some imported cleavers from http://shibazi.com/ and whilst they look impressive are very heavy & I don't think have that much 'feel' but this is maybe more my technique so I'll keep practising!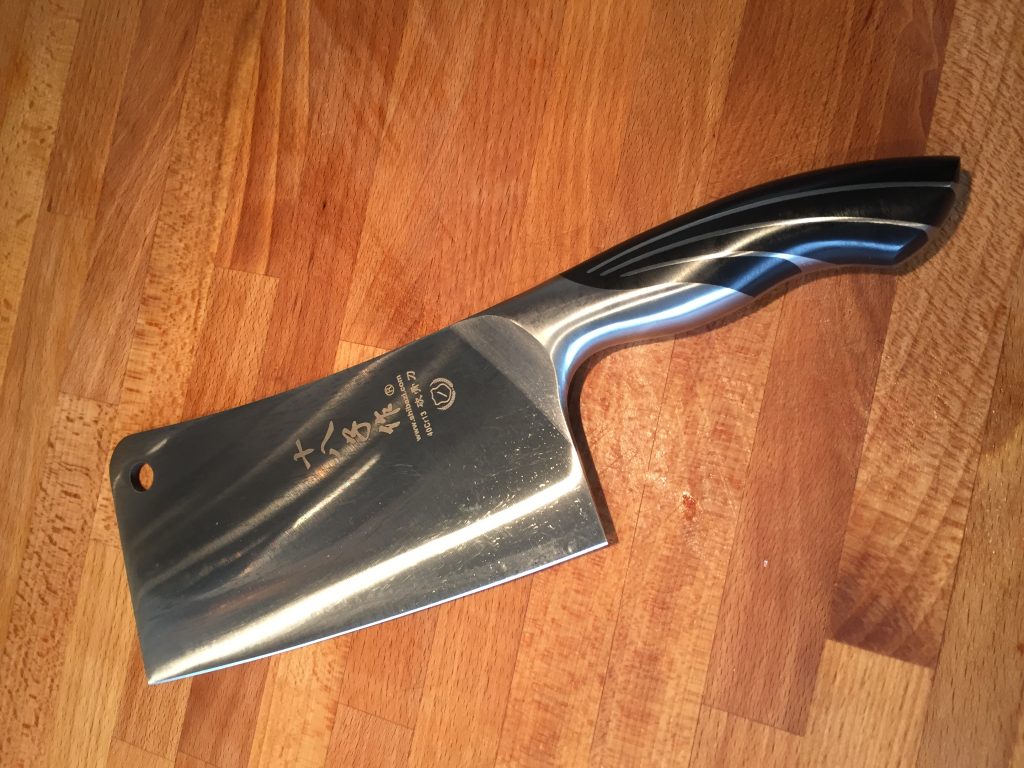 As an aside, (and something a very good friend recently bought for me) I paired a lovely Gin with the roast lamb, Bloom from London is a dry gin with lots of Pomeno and Honeysuckle, and it was great with lime, lemon & some berries and really helped cut through the very rich lamb.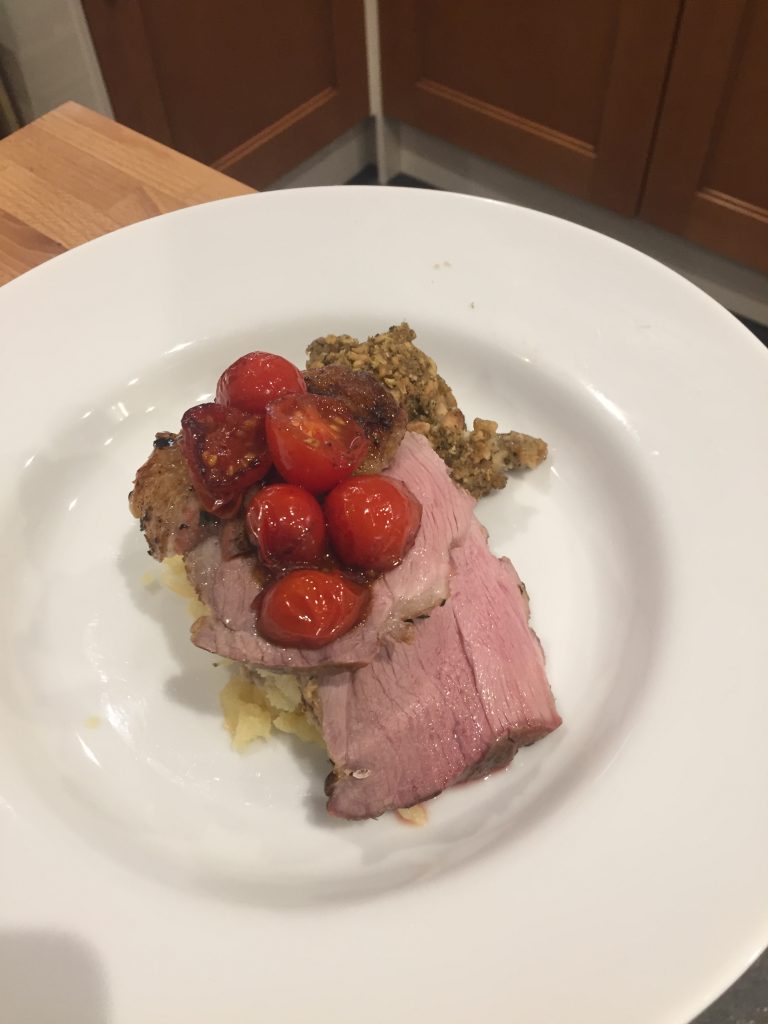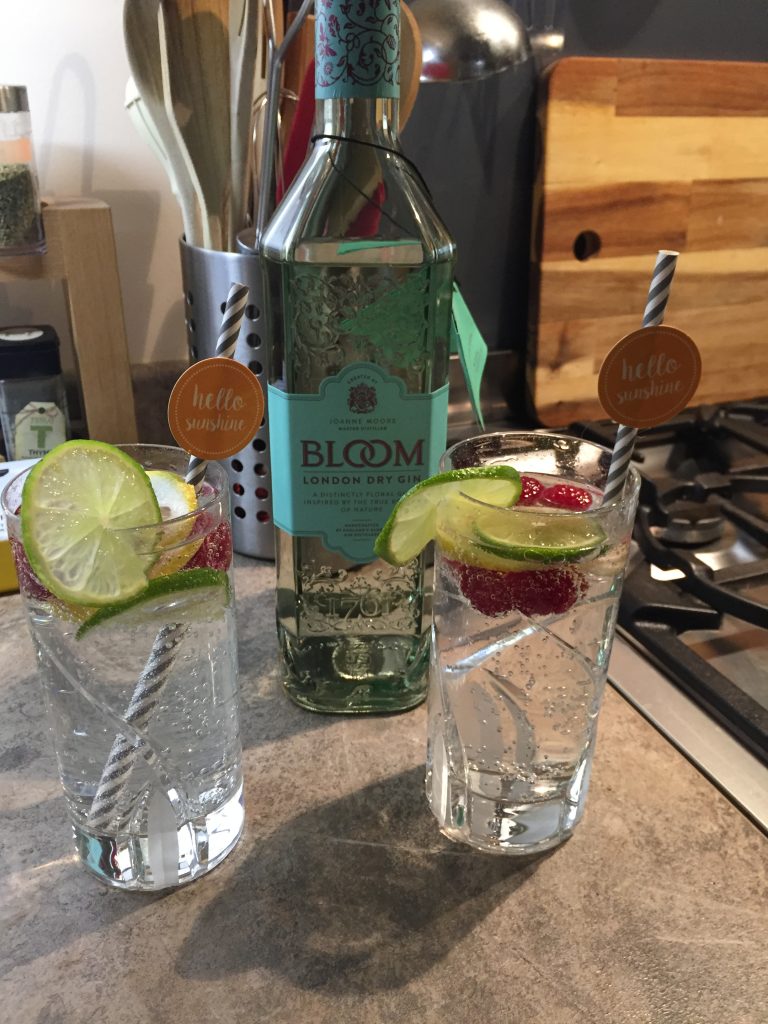 I'll get around to posting the recipe on my recipe blog (recipes.mariodecristofano.com) but in the meantime, suggest you check out josephhenrylimited.com and DM me on Twitter for a 10% discount
Follow me on Twitter @mariodc or Instagram mariodc