Pigs, Kevin McCloud & beer!

Up at the crack of dawn, we all bundled blearily eyed and somewhat bushy tailed into the car and drove down to Southampton in the hot autumn sun. Three or so hours later we'd arrived at our hotel, Mia had been spectacularly behaved so far and hadn't kicked off once(no vomit, no demon-esque head rotations, nothing!)  so we were all in good spirits as we walked into reception.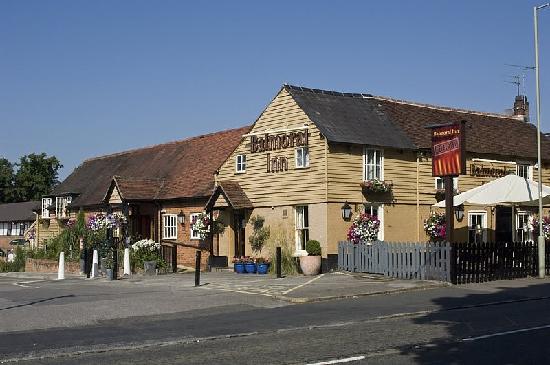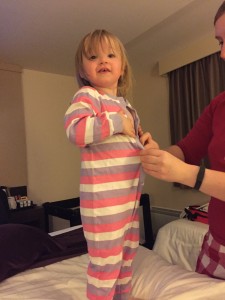 The hotel, whilst usual Premier Inn fare, was absolutely awesome, great customer service, fantastic staff and the room was absolutely superb. Mia loved having the run of the room, her own bed, and her own cot if she wanted it. The hotel was clean, really good facilities, and I could even hook up our laptops to the TV via surface mounted HDMI and RCA inputs (clearly the highlight for me!) so it was an excellent start!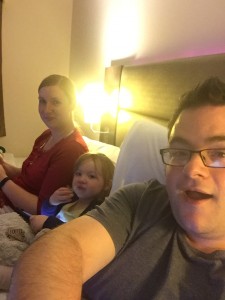 We went for a couple of drinks and some tea at the nearby Beefeater and then curled up with Mia in the room feasting on Haribo, Grand Designs and Stella. (a weird combination granted although you do need to be a bit pissed to cope with Kevin Mccloud's droll about architecture and symmetrical topiary) but with high speed internet and a massive TV, we were all happy for the evening. You can read my Trip Advisor review here
So then it came,
The morning of the Pig….
If you don't know Peppa Pig is situated in Paultons Park (twitter) and is excellently done. There's rides, endless cafe's restaurants and shops along with a fantastic zoo (Critters Creek) and you could lose a day or so wandering around.
Peppa Pig world is entered through a big archway just after the car park and they have got it spot on. If you have children, you know the drill…green hills punctuated with colourful houses and all the usual suspects can be found – From Mrs Rabbit's helicopter rides to Grandad Pigs locomotive. Peppa Pig music and sound effects blare through the PA dotted all around the park so it really is like being in the cartoon.
At 2pm, they wheel out Peppa and George for a meet and greet, and whilst the adults all know it's John & Paul from the local Prison doing their community service, the kids love it & there's plenty of opportunities to take pictures.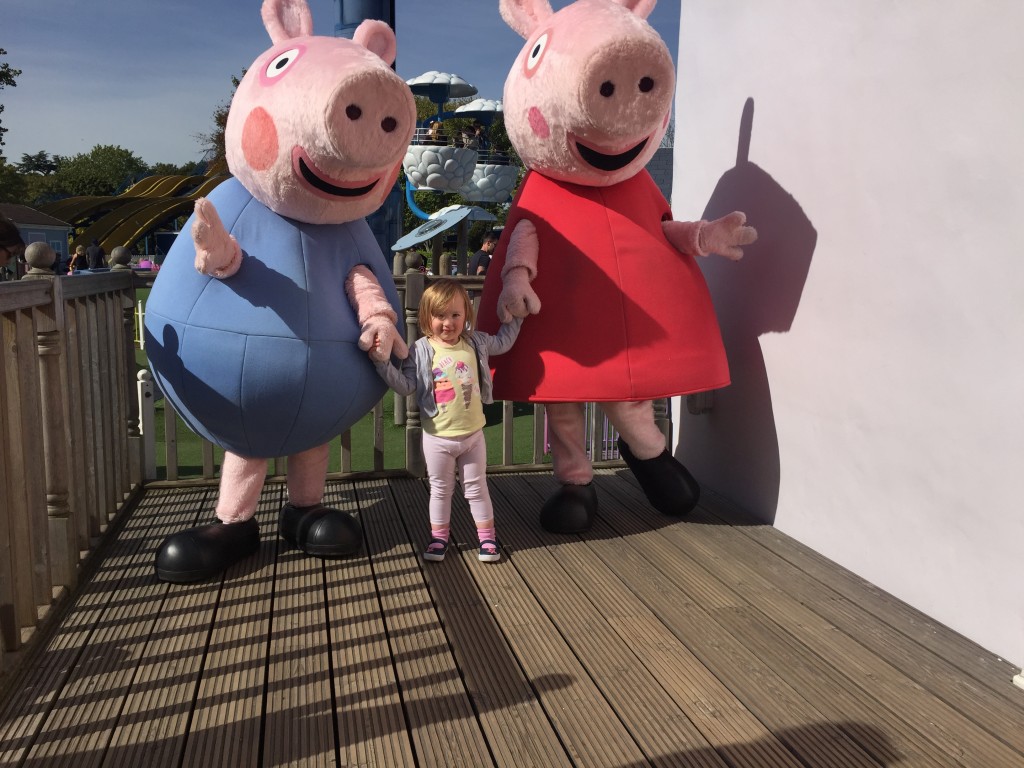 We were surprised at how big some of the rides were, so do be careful if your child is 3 or under, but they do cater for everyone. It's expensive, so you may want to take a packed lunch, and it's a hell of a drive from the Midlands but overall I just can't fault the place. I'm known for my complaining as I like things "just so" but its perfect.
Parent Top TIP: Don't go out of term time, we went on a random weekday and the lack of crowds were a blessing. I imagine Iraq would be more palatable if you went here at the weekend.