Increase Your Chances Of Succeeding In Ecommerce By Outsourcing These Areas
nb: collaborative post
The ecommerce industry is bigger than ever and if you are looking to start your own business, it's a great option. But many new ecommerce companies struggle to get off the ground because they don't recognize the benefits of outsourcing.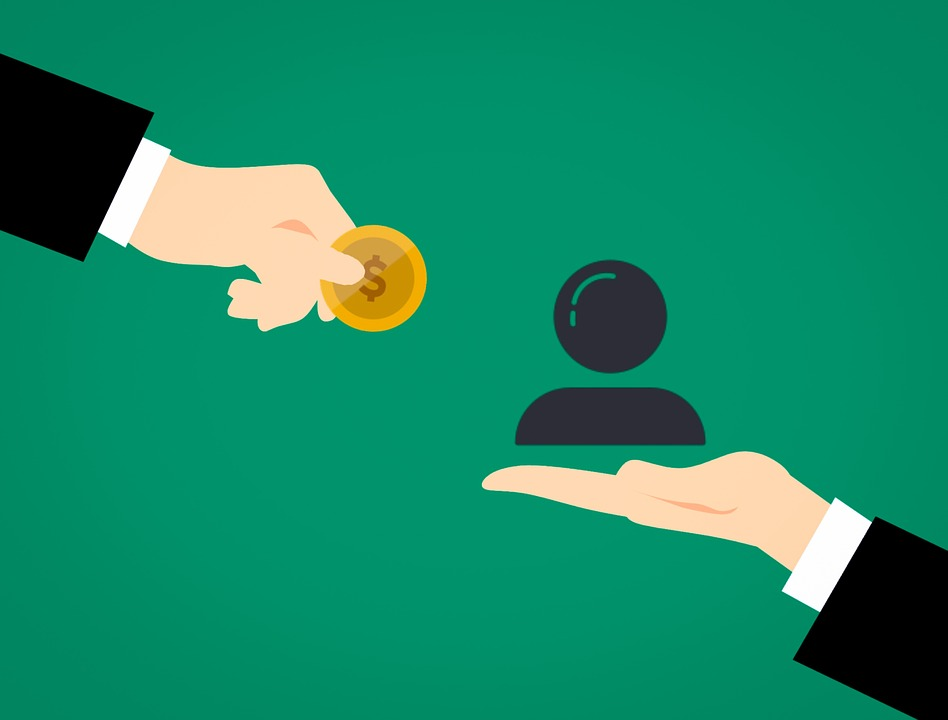 Outsourcing areas of your business to a third party is so beneficial for a number of reasons. Firstly, it gives you access to a full team of experts in that area and secondly, it saves you a lot of money. If you were to hire people and put them on a full salary, your overheads would soon shoot up and you would find yourself with some serious cash flow problems. That's why outsourcing is the key to success in the ecommerce industry but a lot of people don't know which areas of their business to outsource and which areas they should maintain control over. If you are starting your own ecommerce company, these are the best ways to take advantage of the benefits of outsourcing. 
Website Design 
Your website is at the heart of your new ecommerce business and if it isn't up to scratch, you will find it hard to convert visitors into paying customers. It needs to look professional and be simple to use, with a seamless checkout system. If people can't quickly find the products that they are looking for, they will soon leave the site and never return. 
There are some great free website builders out there and for a simple business website, they work just fine and creating your own site isn't a problem. However, there are some serious limitations to these website builders and they are not always adequate for creating a professional, slick ecommerce site. Unless you know how to build a website from scratch, you need to outsource your web design to a third party company that has experience building ecommerce sites. That's the only way to guarantee quality. 
Maintenance is vital on your website as well because any pages that don't load or a website that crashes constantly will seriously harm your conversion rate. When you are looking for a company to outsource your web design to, make sure that you find one that will handle all of the maintenance for you. 
Cyber-Security 
Online security is so important in the ecommerce industry because customers are trusting you with their credit card details. Protecting your website requires more than simply installing a firewall, you need somebody to carry out constant monitoring and patch small issues that leave you vulnerable to a cyber-attack before a data breach occurs. This requires a full team of experienced IT professionals and if you hire them in-house, this will soon get very expensive. In the future, when your business is in a more stable financial position, you can consider hiring your own online security team but, for now, it's best to outsource. Managed IT services will handle all of your security and keep up with general maintenance on all of your business tech. You will have access to a full team of experienced professionals so any issues are resolved quickly, before they affect the business. Although you will pay a monthly cost, it will be significantly lower than paying the salaries of a full IT team. 
SEO 
You won't get any traffic to your website unless you rank well on search engines, which is why SEO (search engine optimization) is so important. Unfortunately, a lot of new business owners make the mistake of thinking that this is something that they can handle themselves. They think that they can create a blog on their site and write a few posts with keywords in and they'll hit the number one spot on Google, but there's so much more to it than that. Unless you are a marketing expert, you won't get very far trying to manage your own SEO strategy and you may even get penalized by the algorithm for accidental mistakes that you are making, which will seriously hurt your business. If you want to make sure that you always rank well on search, get in touch with a professional SEO agency and let them handle it for you. The alternative is to hire an in-house marketing specialist but that will be costly and when you outsource, you will have access to a full team that are dedicated to improving your SEO. 
Accounting 
As a new business owner, you have a lot of different things to juggle. You're trying to work out the best ways to market your products, running social media pages, looking to the future and coming up with new product ideas, all while trying to motivate yourself and your team. When you have to deal with the financial side of things on top of that, it all gets a bit much. The problem is, you can't afford to make mistakes where money is concerned or your business won't last long at all. In fact, cash flow issues are one of the most common reasons that new businesses fail, so it's vital that you keep on top of your spending and you need a professional to help you do that. You could always hire a full-time accountant but that will only put more pressure on your finances. It's far cheaper to outsource all of your bookkeeping to a third party company instead. 
They will be able to track all of your spending and give you reports on the financial health of your business. If things aren't looking great, they will be able to advise you on the best ways to improve your situation so you can make sure that the business survives. An accounting company can also help you to navigate some of the new financial challenges that you will face, like filing business taxes. So many new business owners get confused about their business taxes and make mistakes that lead to big penalties. It's also very time consuming, which is a problem when you have so many other things to take care of, so it's best to outsource and let somebody else handle it for you. 
If you outsource these areas of your new ecommerce business, you will drastically increase your chances of success.