The Complete Guide to Packaging Orders For Your Small Business: Tips and Tricks for Saving Money
Small businesses don't always have a ton of cash on hand. As such, developing the funds required to create custom packaging for your products can be challenging. This can be especially true when working with a small or minimum order quantity on your initial production run. To make things even more complicated, finding affordable packaging supplies can sometimes seem like an uphill battle. You might think there isn't a way to save money on packing orders without compromising quality or style. However, as with most things in life, the price tag is not the end of determining whether something is valuable or not!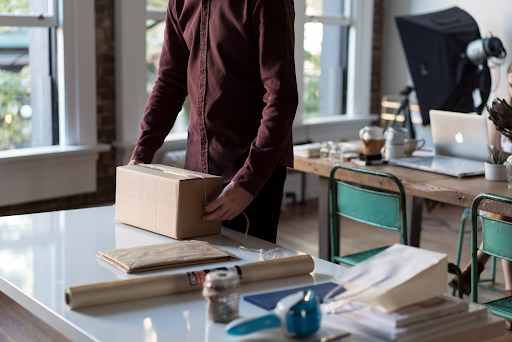 Estimate your packaging costs
Regardless of the type of packaging you choose, upfront costs will always be associated with creating your packaging orders. But how do you estimate how much your packaging will cost? The best way to find out is to break down each component that goes into making your packaging materials. For instance, if you're ordering boxes for your products, you'll need to factor in the cost of the boxes themselves and the cost of any additional packaging materials that go with them, such as tape and bubble wrap. Another cost that you'll need to account for is the shipping and handling fees associated with your packaging orders. Again, this will vary depending on the size of your order and the type of shipping service you opt for. For example, if you're ordering boxes and shipping them through a freight shipping service, the freight cost will be much higher than if you used a standard ground shipping service.
Save by bulk buying packaging materials
For many businesses, buying them in bulk is the best way to save money on packaging materials. However, if you're ordering custom boxes or bags for shipping your products, you'll likely need to purchase a minimum quantity each time. For example, you may need to order a minimum of 500 boxes at a time. In this instance, you'll get the best deal by buying them in bulk. However, not all packaging companies offer bulk purchasing options. So, you may need to do a bit of research to find out what your options are.
Another thing to remember is that the minimum bulk quantity required by each packaging company may differ. Therefore, you'll need to double-check to ensure you meet the minimum order requirements. Otherwise, you may end up paying more than you need to.
Shop around for shipping services
You'll likely need to ship your products when creating packaging orders for your business. This is another area where you can save money. To do so, shop around for shipping services. You may be able to score a discounted rate by using a code provided by a third-party shipping company. For example, if you're using a freight shipping company to ship your products, try to find a code for a third-party freight company to save even more money. Another option is to piggyback your shipments with other companies in your area. For example, if you're shipping to someone who lives in the same city, consider offering to send their products with your shipment. This way, you can split the shipping costs with them. Plus, it's an excellent way to network with your clients!
Negotiate discounts with your manufacturer
While you can't always expect a discount on your packaging orders, it is worth asking for one. Most manufacturing companies offer a standard pricing model based on their costs and gross margins. However, you can politely approach your manufacturer to see if they're willing to negotiate a lower price for your packaging. This is especially true if you're ordering in large quantities or you're using materials that are less expensive to produce. To initiate the conversation, ask your manufacturer if they offer discounts or special rates for their customers. If they don't, let them know that you're interested in making a large order and would like to negotiate a special rate for your packaging orders. You never know what they may be willing to do for you!
Print your own labels
One of the first things people think of when it comes to packaging is the label. Many businesses take great pride in the look and feel of their packaging. But if you're on a tight budget, you may be worried that you won't be able to create custom labels for your packaging orders. However, you can save money on your packaging labels by printing them yourself. Of course, this will depend on the type of label you choose. For example, if you're using a sticker or a poly bag label, you can easily print them on home printers like the Zebra label printers.  You can also use online printing services, such as the ones provided by StickerMule, which allow you to create and upload your design before printing the label. Of course, you'll need to factor in the cost of your label printer, ink, and paper for printed labels. But keep in mind that you'll need to reorder your label supplies repeatedly. So, make sure to account for their cost throughout your packaging orders.
Drop off packages once a week to save on mileage
If you're shipping your products via ground shipping, it's a good idea to drop off your packages at the post office or UPS store once a week. This way, you won't have to incur extra mileage for each trip. On the other hand, shipping your products in bulk might be worth dropping off your shipments every other week. This will help you save on mileage and the wear and tear on your car. However, remember that the post office and FedEx impose weight restrictions on their shipments. So, make sure to account for the weight of your packages when you're dropping them off each week. If you're using a freight shipping service to ship your products, don't worry. You don't have to drop off your shipments weekly at the post office. In fact, with many freight shipping services, you can schedule a delivery date for your shipments to be delivered. This will allow you to avoid extra mileage by dropping off your shipments.
Wrapping up
Packaging orders can be costly, but they're necessary to protect your products while in transit. That said, ensuring you're not overspending your packaging materials is crucial. There are a few ways to save money on your packaging materials. First, you can estimate your packaging costs to see how much you'll need to spend on them. You can also shop around for shipping services to see if there are any discounted rates that you can take advantage of. And lastly, you can negotiate with your manufacturer to see if they're willing to lower their rates for you. This will help you save money on your packaging materials while creating a professional-looking shipping experience for your customers and clients.