How To Bring Customers Back To Your Restaurant
The setting, the atmosphere, the ambience and the amazing company. Oh, how we miss going to the restaurant! But, if you're in the business of culinary delights and incredible service, your restaurant cannot wait another second before it opens up. Yes, there are challenges that we all face, every industry is in the same boat. But we have to adapt in our own fields and sectors, to take the economy off life support and give people back their normal lives. And yet, we must be careful not to endanger anyone and provide a great place to dine and socialise in. Here are some things you can do to aid this silent revolution.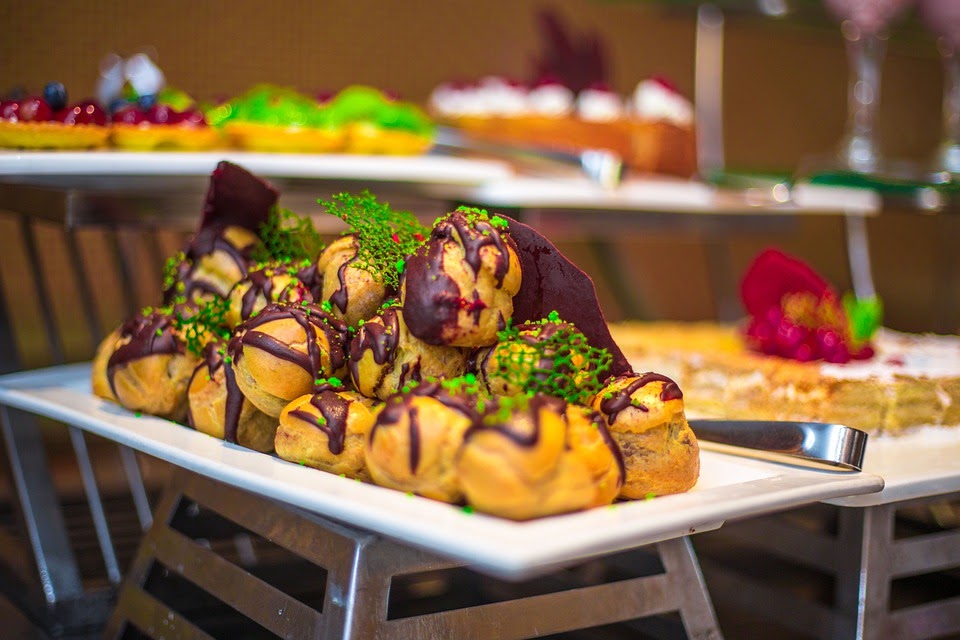 Social distance tables
The government is absolutely frantic to get people back out, shopping, eating and enjoying themselves. But, they also, have strict measures for businesses such as restaurants. There's a lot of potentially hazardous things going on in restaurants that could exacerbate the issue. So, you need to have some compliance policies at tables so you keep the HR and government authorities happy.
2 metres apart – All tables should be kept at a distance from each other. Since people won't be wearing masks, it's so crucial to have this in place. Put markers down on the floor, so you know exactly how many tables you can fit inside your establishment and how many outside dining al fresco.
Hand sanitizer – Giving people the opportunity to wash their hands before they eat is vital. Put a bottle of sanitizer on the table, so all your customers can use it at their will.
A reminder – Print off a simple message to remind customers that they need social distance, remain calm and keep clean, in order for you to carry on serving them by keeping the restaurant open.
Encourage PPE – If customers wish to wear PPE such as gloves and masks, this should be of their own choice. Masks will probably be rare because there's no way to eat and drink while wearing a mask. But, they can wear gloves if they want to.
A nice place to be
Think about the smaller things such as your walls and ceiling in your restaurant. You want to create a great atmosphere, so everyone enjoys coming to your establishment. Part of that will be to limit noise so the tables sit on either side of each other, so we don't have to talk over each other and consider adding wall cladding from Cladding Monkey for that finishing touch. In addition, consider Rockfon to replace your current ceiling tiles with acoustic tiles to limit the noise and sound that occurs in restaurants. The dining experience will be so much better for everyone and the ceiling will look modern. The most popular colour is to have it cream or white, but your ceiling will be in the neutral style which fits most decor styles. 
Keep the windows and doors open so a smooth flow of air is running throughout the dining hall. This isn't just because it's hot in summer but because the Coronavirus won't be able to plant itself onto surfaces if the air is circulating around the room.
Eat out to help out
For the next month, eating out to help out, has become the slogan of all restaurants. The government is running this promotional service to help restaurants gain back their loyal following and paying customers. You can utilise this service while not actually losing money. The more people who come to your business, the more money you will make. 
Also, what's very important is the return to normalcy. You want people to see your business is thriving. Everyone is keeping to the safety measures put in place by the scientific experts. You're safe, bustling, enjoying life and they will want to become part of the experience. 
Engage in marketing to show customers that you're taking part in this rollout plan. Many people are searching which businesses will be taking part, but they shouldn't have to find you, you need to find them! So, SEO and PPC marketing should be your bread and butter to engage in this endeavour.
Local marketing
We have to come to the conclusion that not many people will find solace in travelling. Therefore, you need to rely on the local consumer first. This means printing off leaflets and even going door to door, to give out discount vouchers and coupons to let people in the neighbourhood know that you are back in business and can't wait to see familiar faces once again.
Bolster your confidence and open your doors to the general consumer again. It's time everyone got back to normal life as best as possible.