How to do Content Strategy – a simple guide
How to do Content Strategy – a simple guide
So you've done some keyword planning & hopefully built a site map. That's going to give you some pretty important starter steps completed on your web project build. You're now ready to start creating some base content and you have understanding of your audience and the language you should be using.
These blog posts are written to give people a basic insight of each discipline of the web design process. It's not a deep guide & it's not meant to be, but by reading all these hopefully you'll get the gyst.
The importance of content
By referencing your site map you will have an understanding into the type of content you need to create. Content should be authored as simply as in Notepad or Word, spelling & grammar checked & then re-revised for the web. What that means is readability should be considered, the Flesch score, and keeping things as short as possible. Remember, despite what you may think, almost no one reads lots of written word so you need to keep things short & sweet.
You'll probably want contact information, your T&Cs and legal terms approved & authored, maybe a story about your business, your background, how you came about and what you offer as services. You should then end up with some nice neat silo'd pieces of content ready to put into your web CMS platform.
Content Lengths
You should start to consider your content type in terms of lengths & its 're-usability'. So whether it's written word or media such as video, you will want longer form versions of it maybe in blog posts, and shorter snippets or 'teasers' on social media platforms such as Twitter, or Facebook. If you think about how much investment it costs to produce good content, you really want to extract as much value from it as possible. By writing long form content to start with and then chunking it down for other platforms, you'll be able to segment & chunk up your content for other platforms. You'll get much more bang from your buck.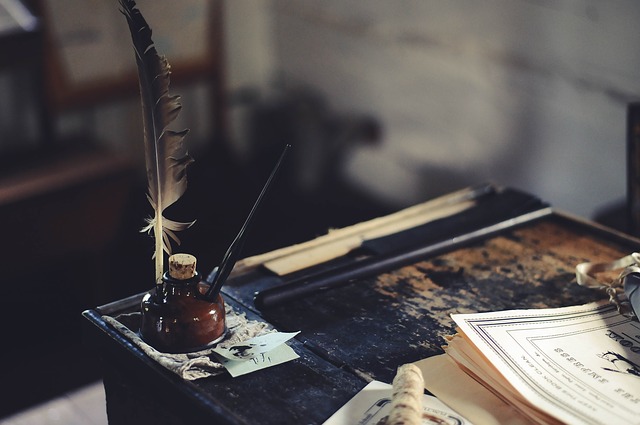 The difference between snackable short-form and feast-esque long-form content.
Short-form is very short (maybe around 1000 words or a minute of video for example). Long form content is maybe 1500-2000 words. It's more thoughtful and you should be looking at about 7 minutes of engagement time (be that reading or watching) for it to be considered long term according to a study by medium.com 
How do you make your content engaging?
You need to start adding value to someone. By creating content only you can that's unique and valuable, you'll increase your social leverage. Most people receive such a bombardment of short form content every day, you will really need to be remarkable, relevant & unique to stand out from the crowd. Think about things such as
Relevant Industry humour
Counter intuitive (but legitimate) ideas & tips
Pithy observations
Event Coverage and IRL events (In Real Life)
Direct answers to straight forward questions
Remember the key here is to ADD value for your customer. Use quality imagery & be consistent.
How your long-form content should educate and inform your customers.
You need to tell a story in a linear fashion with a beginning, middle and end. To keep your customers attention you need to stick to this familiar arc. So in the example of a case study, it would begin with the challenge, the middle, the solution and the end, the result and with a happy customer.
You should show off as longer-form content will give you a opportunity to show off your expertise to your customers. Make your content highly data-driven, analytical and backed by considerable research. You should aim to be an authorative thought leader here.
What's more SEO friendly?
Whilst short-form content can be a solid way of getting your customers attention, search engines such as Google really value educational and informative content by ranking them much higher on the SERPS (Search Engine Results Page(s))
A recent SerpIQ study says that the average word count for content ranked in the top 10 of a Google search results page is typically more than 2000 words.
When it comes to SEO then, long-form content wins.
What gets more shares on social?
BuzzSumo (one of my favourite analysis tools by the way) conducted a study of 8 million articles on Facebook, Twitter, and others and found that the top 10 percent most shared articles are long-form. Content that ranges from about 3000-10,000 words get the most shares.
You would always think shorter-form content here would win, but actually people use social to curate content & are keen to offer informative articles to their followers.
Which format generates the most bang per buck
Long form for the win! It has so much more longevity, so its typically more visible and for longer periods than short form. If you think about whitepapers, e-books or other educational content to demonstrate your companies expertise, I'd expect longer form content here to win every single time.
Crazy Egg (yet another amazing analysis tool for heatmaps) watched it's conversion rates go through the rough when it started producing longer-form content. By creating content 20 times longer than before, conversion increased by over 30%
You need both
So what you actually need to do is develop a strategy which includes both. Your short-form is your 'jab jab' with your longer-form being your 'right hook' as it were (not stealing from Gary Vee's book whatsoever) and if I use my client as an example, I'd be considering content such as
Discussion pieces around the lighting sector (Long Form)
Launch events for sexy new smart home technology (Long Form)
Quippy remarks about the reliability of cheaper LED tech (short form)
Review & unboxing videos of lighting products (short form)
Installation & tutorial videos (long form)
Need help with your content strategy? Get in touch with me on the Twitter machine (@mariodc) for some in-your-face short-form advice!