How to get more website visitors.
NB: collaborative post
If you're trying to run an online business, then you'll already know just how important it is to make sure that you get as many website visitors as possible. The more people there are visiting your site, the more likely it is that you'll sell your products. Of course, there's a conversation to be had for improving your conversion rates, but the visitors come first. If you find that you're not getting as many as you'd like, then you'll want to work on getting more. But how? We'll take a look at some useful tips that'll nudge you in the right direction.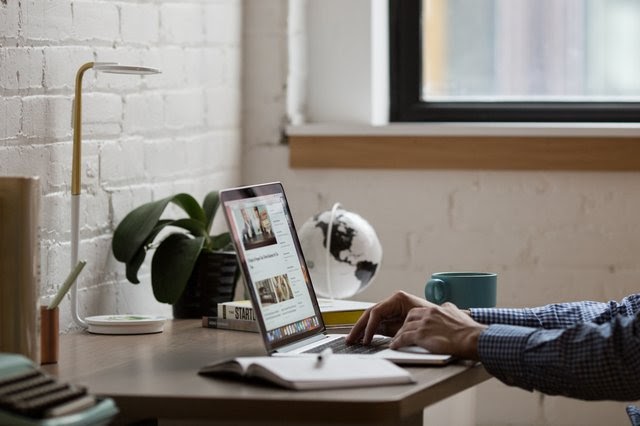 Social Media Uses
If you want to get more people to your website, then you should go where the people are. And in 2020, that means social media websites. The majority of people only visit a handful of sites on a regular basis, and many of them are social media websites. If you can build up a good profile, then you'll find that you can push many more people in your direction. The key thing is to make sure you're delivering content that appeals to your consumer base — but remember that you'll have to give them a reason to click through to your site (that means: don't give away all your best content on social media sites).
Easily Found
Everyone knows just how important Google is. People use the site as a way to access websites they already know and like (just so they don't have to type the full address); it's not just a big player in the internet world, it essentially is the internet. So if you're wondering why you're not getting as many visitors as possible, you may want to check your Google search engine ranking. If it could be better, then look at working with a company that provides SEO services. They'll help to ensure your website is easily found when people make internet searches.
Fresh Content
Of course, if you're going to build long-term success with your website, then it's important that people are repeatedly visiting, rather than just once or twice. For that, you'll need to make sure that you're giving them a reason to return again and again. If you have fresh content, then the incentive will be there. You'll also want to periodically tweak the design of your site. A modern look can tell people that it's an actively managed site, rather than one that's just lying dormant. 
Other Promotional Tools
Sometimes people need a nudge if they're going to visit your site again. One way to do this is to get yourself into the email inbox. You may be able to get their email address by offering content that requires them to sign up to your newsletter. For example, you could offer a free ebook related to your industry. In the future, when you have promotions and other offerings, you can send them an email with the information. It's an excellent way to gently remind people that you still exist.