So I've been spending the last few weeks playing around with NFC. The possibilities are clear to see for retail & hospitality in particular. Whilst the market waits to see if and when Apple unlock their NFC in the next revision of IOS I've been researching what's already on the market in regards to screens.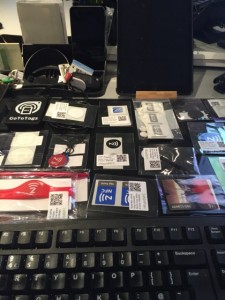 And the answer is not a lot.
Sure you can tether a USB reader/writer with a screen and situate it somewhere around the bezel, but this isnt elegant nor seamless & there's no real link between what's on screen and the NFC action itself. Not an ideal commercial solution. Samsung (amongst others) are doing domestic screens now with NFC built in, but that's not really what I'm looking for.
Then there's Think & Go. At the time of writing this I have a chat scheduled with their CEO tomorrow, and they have an interesting demo on their Vimeo channel showing a home-brew-esque proof of concept. Trying to see this in a commercial setting & or get any further details I'm yet to be successful. It also looks like they've patented the sh*t out of it so I think I'm going to draw a blank there.
So bar a few others just dipping their toe into the NFC market, namely Acquire & ELO Touch the only answer I had was to get myself down to my man lab and McGyver it!
So here's the brief – embed off-the-shelf NFC tags (using standard NTAG213 transparent tags) situated between the TFT or LCD in such a way where they are invisible when the screen is on, but can be utilized like regular tags. The next part of the brief is to link them to the creative on screen thereby making the NFC experience intelligent.
Something like this;
So first things first, I grabbed myself an old HP TFT screen. I've purposely picked an old one with a thick bezel & not-exactly-slimline internals to push the distance limits of the NFC tags. Whilst they are meant to be 'nearfield' the reality is you can get a few mm out of them so if they work on this type of old monitor, I figured I wouldn't have trouble if I had manufacturer level access to modern screen hardware.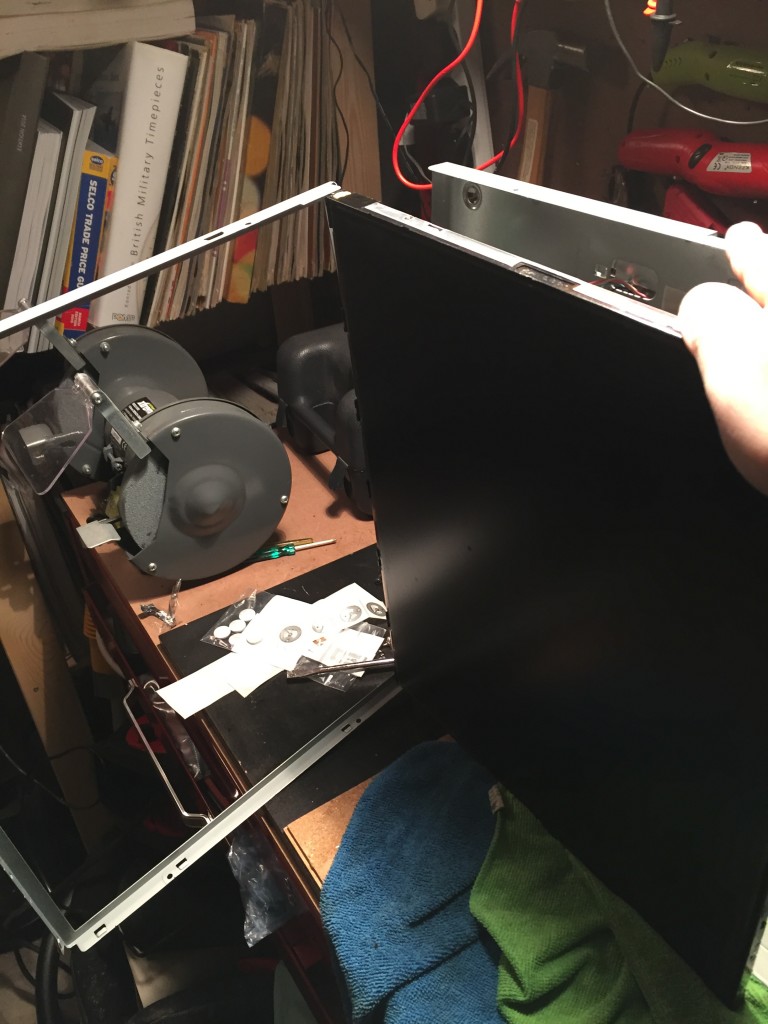 Then I grabbed some NFC tags. I used a tag purposefully with a low profile and transparent film backing. For this demo I've used one, but I've already also got working multiple tags directly behind the TFT/LCD surface.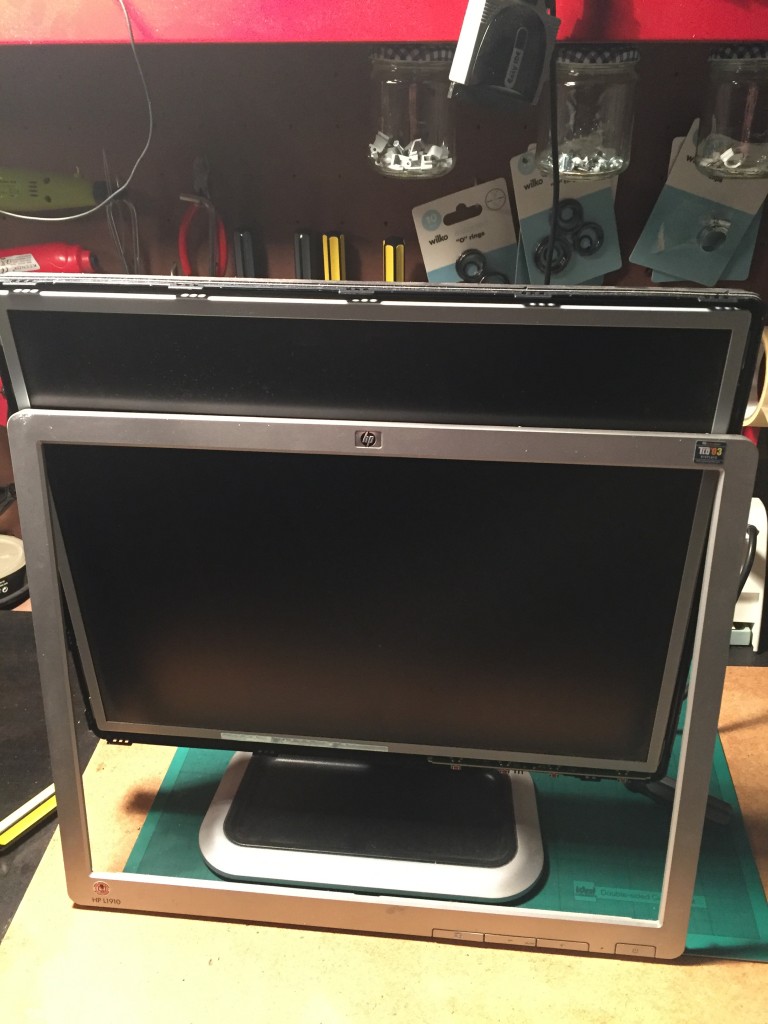 So taking the monitor apart, taking care not to damage the inverter or any of the screen components I situated a tag just to the right hand side, taking the various levels of protective layers from the screen to slide the tag inside, and hold it in place with a dab of compound glue. A hope and a prayer later I managed to get the screen back together.
I ended up with this.
Join me in my next blog post where I enable multi point NFC using an array of the tags & then wire them up with intelligence